Timing's a bitch
After 5 years in Scotland the time has come to move on. Starting tomorrow will be based in London. Looking for both a flat and a role.
It was my first Monday in London. Had arrived only 3 days ago, on a train to King's Cross from Edinburgh.
Less than a week ago, I had put the word out that I am moving to London. I was overwhelmed by the number of calls and emails. An ex googler with a "well funded" startup building a "hyperlocal" app. A guy with "an idea", having applied to a Y Combinator fellowship programme looking for a technical founder. Someone working on "some really exciting things" looking for a CTO. A corporation building a "digital team". VP of Engineering roles in well known startups. Recruiters, HR specialists and "talent people".
On the 3rd of August 2015, 13:16, I got an email that stood out from the crowd right away. The founder introduced himself, let me know how he had found my details, described the startup's goal, its target market, funding and size. On top of that, he said what got him interested in "me". Why he thought I was the man for the job. Finally, he told me he is happy to talk more over Skype if I'm interested.
During the Skype call, I basically "interviewed" the founder. On a call that lasted about 2 hours, he spent 90 minutes answering any questions I had. Finally, I said:
-"So, do you have any questions for me?"
-"I know all about you", he said.
I am now thinking, ok the guy has seen a CV, how much can he really tell just by looking at a CV.
-"I have read your posts, watched your talks, etc."
A few months later I would notice his email on the database of verylargebox. He had also used my product.
We arranged to meet in Rome along with the CTO and the CMO. I will just say that it was intense! The whole thing started at 4pm (flew out of London at 09:05) and I went back to my room at 2 in the morning. We talked product, we talked delivery, we talked security, we talked business, processes, culture, I loved it!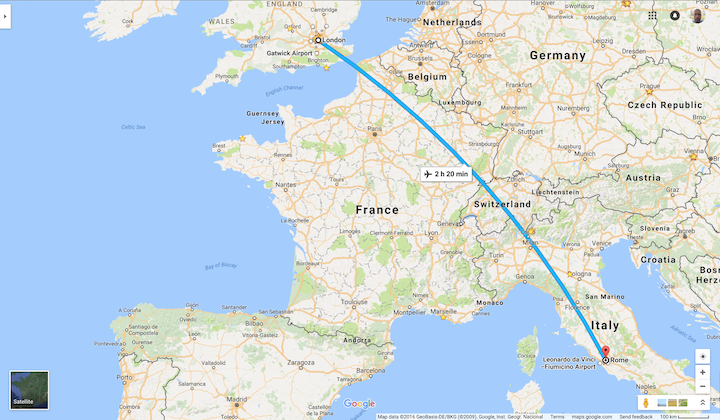 A month later I started working at Soldo with two primary responsibilities. Establish a mobile team in London and deliver version 2.0 for both the iOS and Android app.
Ecstatic to be joining a FinTech startup as head of mobile. A great honour to have this role offered. Can't wait to make things happen.
Delivering quality software
Delivering quality software takes more than a good team. Everyone involved must possess a collective understanding on how to deliver. You need a strategy. You must educate people, put processes in place, create habits, establish communication channels. People must want the change, asking for and willing to go through it.
It takes a lot of trust, faith, insight, sensibility, intelligence from anyone to let you "have it your way". There are four stages the person has to go through with you.
Acknowledging there is a problem. It is possible that what you are talking about isn't even on their radar.

Understanding how you are trying to solve it. This can prove challenging if you don't share the same background, knowledge, expertise, understanding.

Giving you the go ahead. Acknowledging and understanding isn't necessarily enough to give you the green light to proceed. There are priorities, availability and on occasion politics. This could lead to months of waiting time to never happening.

Going out of their way to make it happen. This requires a change on their part. Not just operational but a change in behaviour and attitude.
Having planted the seeds, I was now ready to start hiring a team.
At @soldo have found people with sensibility, that are inclusive, open to discuss, willing to change & do better. Wish you could see this.
Hiring is hard.
It took 3 months just to find a "junior" iOS Developer and 5 months for a "lead" one. Damn! There are many contributing factors to this.
Quality of candidates is low. Have already written on the subject.
Soldo as a workplace was not on the developers' radar. Even personally reaching out to developers didn't make a difference. When people have so much choice they will go for the one that ticks all the boxes. Working for a startup that you haven't heard of is not your natural first choice.
Lack of engineering team in London. Unfortunately, Soldo does not have an engineering team based in London. This makes it harder to attract talent. You must be part of the community, it does not happen overnight and more than one man need to be up for it.
The numbers below are over a period of 8 months.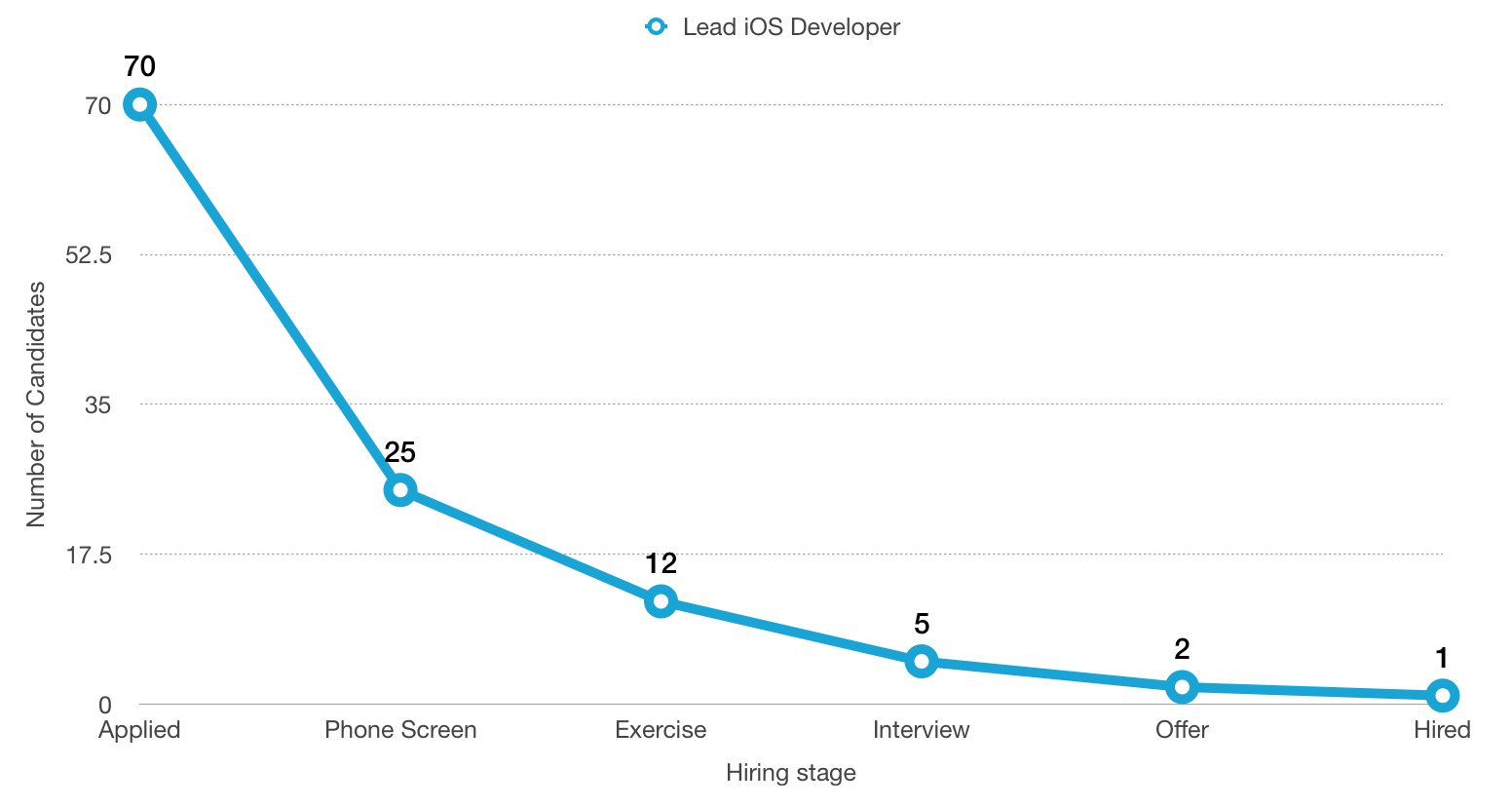 Timing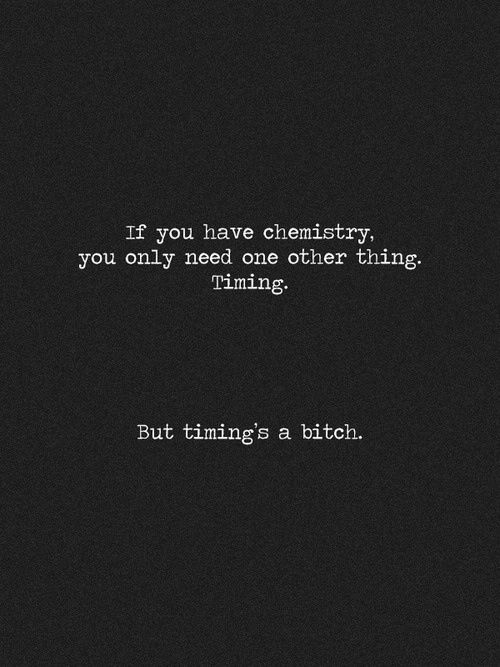 Eventually it became clear that it was not happening. Building a startup, your priority is to find product/market fit while remaining sustainable.
Soldo already had an iOS and Android app that served this purpose. Building version 2.0 however important, eventually was not a priority in the grand scheme of things.
I have decided to leave Soldo at the end of the month. Still, I am fortunate to have been part of the Soldo family for over a year.
Regardless, the overwhelming acknowledgement that I have received from everyone at Soldo is unlike anything I have received so far in my life.
I can not thank you enough.
Soldo's future is indeed bright.